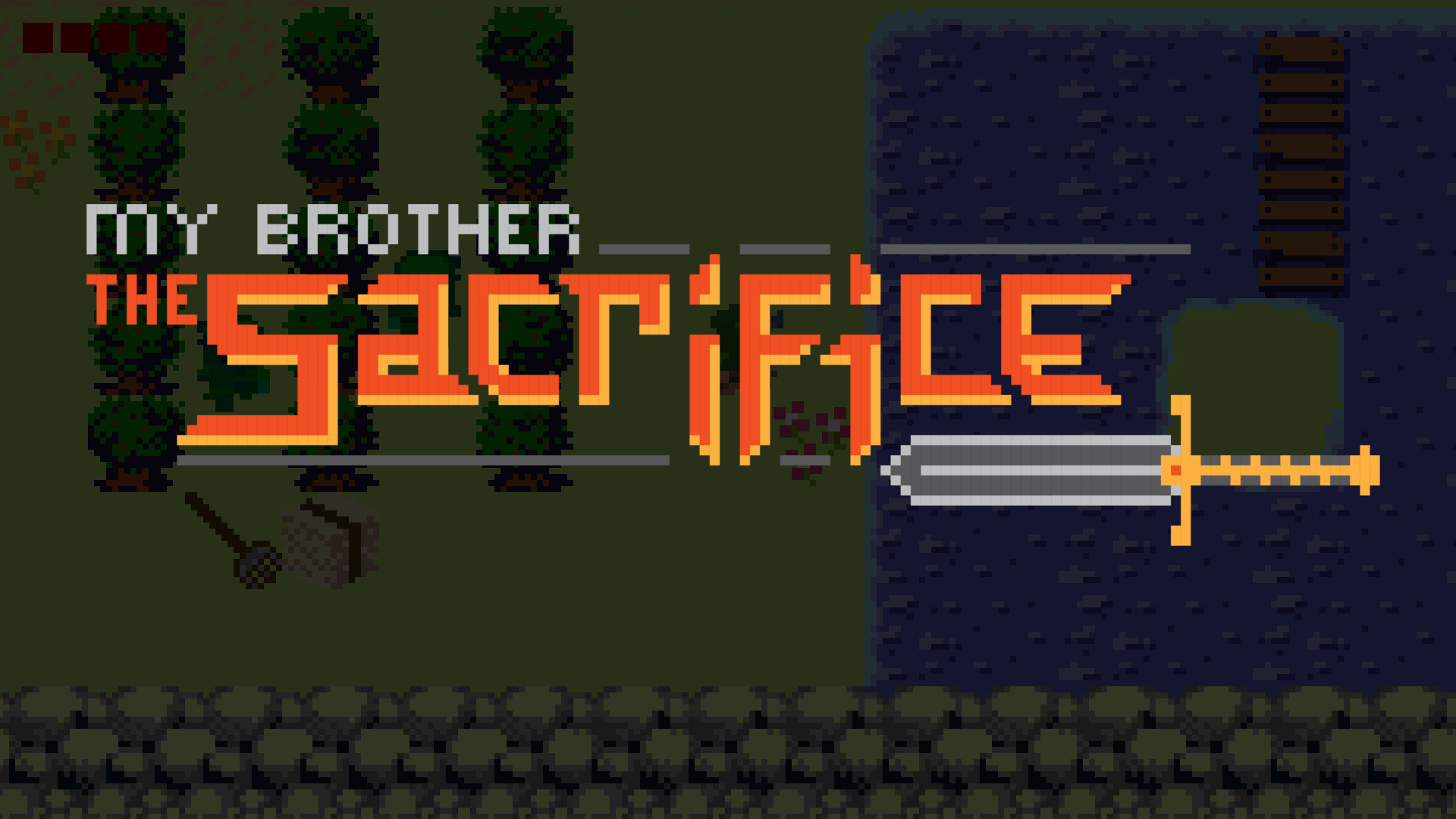 My Brother, The Sacrifice
This is a short, top-down game where you play as a villager in a remote valley where sacrifices are taken away to appease the Goddess of Death, Shenza. It's been 10 years since the last sacrifice, and this time around, your brother was the chosen one. Fed up with this tradition, you set out to get him back, but you'll need certain items to get past Shenza's obstacles and minions.
I worked on this for a few months, and while it won't win any game of the year awards, I'm proud to have finished something. I hope you enjoy it enough to throw a few dollars my way, but really I just hope that you play it and have a good time.
The art, other than the black flames and the logo, were done by LUNARSIGNALS here on itch.io. Big thank you to him!

Controls (Keyboard support only)

X - Attack
Enter - Interact
Escape - Pause (and see more detailed controls)
Arrow Keys - Movement


Download
Click download now to get access to the following files: